Name: Sam
Age: 15
Birthdate: 2nd June 1989
Where You Be At?: Glasgow, Scotland

Name Your Top Three Favorite Bands And Briefly Explain Why: ooh, three? Bright Eyes, Funeral For A Friend, TBS. The lyrics are one of the main things, and also, FFAF makes me wanna dance \m/
Name Your Top Three Favorite Movies And Briefly Explain Why: Donnie Darko...Butterfly Effect and Spongebob Squarepants Movie. The first two are a bit deeper, and I like movies that make me think. Spongebob...well, he just is amazing :)
Name Your Top Three Favorite Books And Briefly Explain Why: The Lovely Bones, couldn't put it down...such a spine chilling story told by a dead girl. Umm...I have to say I love the 4 books from Louise Rennison...they make me laugh so much. And A Child Called It by Dave Pelzer, what a book.

What Is It About The Emo Culture/Environment That Intrigues You?: Well, it's the way you feel. I guess, people who are into it, are in it cause they are deep thinkers, think a lot about everything, always deep in thought. The music...well the lyrics can mean so much.
What Is Your Favorite Thing About Music?: The lyrics and also how one song can remind you of someone so much.
What Is Your Favorite Thing To Do?: Sit down, listen to music and sketch my little heart out.
What Is Your Dream Occupation?: A professional photographer.
Name One Geeky/Nerdy Trait You Have.: Oooh...umm...haha I'm a drama geek :) Nah, that's not too geeky, erm...I'm part of the geography quiz team, I'm the captain :D

Why Should We Vote For You?: Because my cat just bit my toe, need some loving <3
What Makes You An EMOGEEK?: I'm a very thoughtful person, and a total loser.

Promote This Community In One Place BESIDES Your Own Journal, And Send Us The Link That Will Bring Us DIRECTLY To Your Promotion.:
My friends journal aint working just now, but I will post the link asap.

Show Us Atleast One Picture Of You.(If Sending A Link, Please Make Sure The Link Works!!):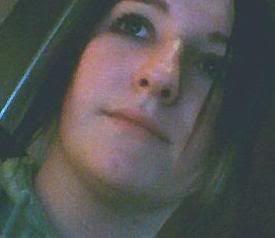 Love's An Excuse To Get Hurt And To Hurt. Do You Like To Hurt?I Do.